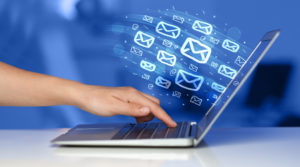 In today's global business environment, small businesses must be able to connect with buyers and sellers all over the world in order to compete and flourish. This is where Alibaba.com has emerged as a leader in the tech industry.
Alibaba.com is one of the businesses that make up Alibaba Group. Alibaba Group was founded by Jack Ma and seventeen other people in China who saw a growing need to make it easy to do business anywhere. Alibaba Group and Alibaba.com were founded in 1999.
Although this was only nineteen years ago, the world was a very different place. The Internet was obviously around, but online commerce was nothing like it was today. Ma and the rest of Alibaba Group saw an opening to transform how businesses market and sell their products and source their materials and tools.
Alibaba Group has made it possible for businesses to use the Internet to connect with suppliers and buyers in order to maximize their revenue and strengthen their partnerships. Alibaba Groups owns many other companies, including Taobao, Tmall, and Alipay, which offer consumer to consumer ecommerce services, business to consumer ecommerce services, and third-party online payment services respectively.
A Leader in Global Wholesale Trade
Alibaba.com itself is the leading platform for global wholesale trade. It facilitates this by providing suppliers with digital tools needed to reach buyers all around the world. Overall, Alibaba.com provides buyers with hundreds of millions of products in over 40 major categories all in one place. Buyers can find the products they need and partner with suppliers in the most efficient manner possible. Alibaba.com is the number one place for one-stop sourcing and serves buyers in more than 190 countries.
So, what does the future hold for Alibaba.com? We know that it is constantly reviewing and improving its services and technology to ensure it is best serving businesses that choose to make Alibaba.com part of their equation for success. Alibaba.com has a people-first culture and has developed a sustainable business model to enable it to eventually span three centuries of success. As the world becomes an even smaller place, you can expect Alibaba.com to be right there to meet business' global needs.